Social Media Advertising: Detailed Guide
In the last decade, social media advertising has become a fundamental marketing technique that enables companies of all types to reach their target audience. When you consider that millions of people who use social media platforms such as Facebook, Instagram, Twitter, and LinkedIn have different interests, it is not difficult to imagine how effective social media can be in marketing. Especially when people's interests are reinforced with adjectives such as age, gender, and location, it becomes possible for companies to promote their products to targeted audiences through social media ads. In other words, with social media advertising, companies can hit the bull's eye while selling. For this reason, every big or small company in many different sectors, from corporate companies to small companies in your neighborhood, gets help from social media ads to reach the right customer base.
Do you want to increase your website traffic?
Try for free to boost your website traffic!
As Screpy experts, we should state that social media advertising enables you to increase both your reputation and annual revenue as they amplify the appearance of your brand. It is because not these social media platforms such as Facebook, Youtube, and Twitter allow you to create a personal social network, but they also serve you as a communication channel to reach potential customers. Besides, thanks to these social platforms, your brand has become able to create close contact with targeted audiences, which paves the way for advertising to them at the right place at the right time; and, therefore, increase your brand value.
Considering conversion rates of the product you are eager to promote via printed media, it can be seen that the rate is quite low. However, digital media ads through social media platforms have a higher return rate since it allows you to reach your target audience fast and easily. Today, we will be briefing you about these social media platforms, including their features that will be helpful for your brand's advertising, based on our Screpy expertise.
Facebook is a social media platform involving the most members worldwide. This platform, which includes millions of people of different races, gender, age, occupation, and also shared similarities, has a great potential for advertising that will make your brand stand out easily and fast. Thanks to the economically viable channel marketing methods Facebook provides to its users, you can publish your ads at the right time and to the right group of people. These ads are charged per impression/click, making Facebook ads are slightly less costly than other e-advertising platforms.
You can create social media ads with impressive texts, images, and videos on Facebook to bring your brand together with your target audience.
Image ads on Facebook are a great option for promoting your new products and services to people. You can create 125-character text with Facebook's image ads. You can add a title and attach a link to the text you post. You can also create a "call to action" for Facebook users with the "shop now" or "message" features.
Video ads can be a great option to impress people, thanks to various stimuli, both visual and sound. Facebook video ad options are of two kinds. It consists of short videos prepared for mobile users and videos prepared for the web that can last for hours. Besides, Facebook video ads can become a more effective advertising option, especially for products that need to be displayed regarding how to use or implement. Also, its influence on people is empowered when integrated with any other ad campaign.
With Carousel ads, you can add ten images or videos to the ad you want to publish. Thanks to Facebook Carousel ads, you can describe the features of the product you want to promote as if you are preparing a user guide in terms of both step-by-step and detailed. Great, isn't it?
The Facebook story feature allows 6 seconds of view time for images and up to 15 seconds for videos. As Screpy experts, we must say that Facebook story ads are one of the fastest and easiest advertising methods to reach your target audience, as they are fast to consume.
Collection ads are ads that users encounter directly in their Facebook feed. Collection ads include pricing in the post, in addition to the visual content and description.
LinkedIn is a social media platform that is a network for business, especially for professionals. LinkedIn, which is preferred by more than 300 million people besides professionals, is frequently used worldwide. However, what makes LinkedIn unique? LinkedIn social media ads, unlike Facebook and Instagram, offer the opportunity to promote your brand, especially towards professionals in the business world.
You can advertise on LinkedIn in different areas such as homepage, profile, messages, search results, and group pages. Like on Facebook, Instagram, and Twitter, the social media ads you prepare are published by being aimed at your target audience.
Sponsored content ads on LinkedIn allow your brand to reach wider audiences and appear in the news feed of both web app and mobile devices.
Sponsored InMail is an email marketing strategy tailored to LinkedIn. Prepared advertising messages are sent to targeted users only when they are online. In this way, the probability of ads being noticed by the users increases.
They are the ads that appear in LinkedIn's regular news feed. However, these ads are not viewable for mobile and are only accessible in the web app. Although they are named text, you can add 50×50 pixel images to these ads.
Instagram ranks second after Facebook for social media advertising marketing techniques, as it is stepping into a billion user count as we enter 2022. For this reason, it has become a great option for small businesses and large corporate companies.
However, is the high number of users enough to become the second option for advertising? No, there is more. Instagram enables you to reach your target audience with visual shares such as customized video and image advertisements. Being the host of digital visual marketing, Instagram offers an effective method to increase your conversion rate. Also, just like easy and fast on Facebook, you can share your product and service ads extensively on Instagram for your target audience.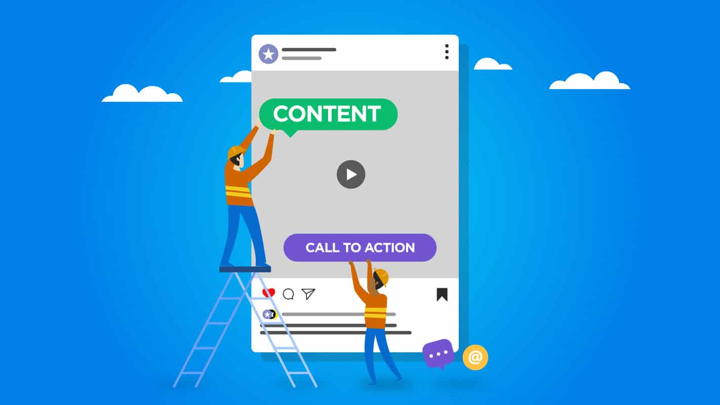 Instagram stories are the most popular type of story after Snapchat stories. For this reason, it makes a great option for the ads that brands run. These stories are published on full screen on people's phones in both video or photo formats.
Like Facebook ads, it provides users with pricing and other details, except for cover images and videos. However, Instagram collection ads can only contain 90-character text without a headline.
Although Youtube is a video site, it is quite an option for video-based advertisements with its newly released shorts and image-sharing features. Apart from the different and specified features, it has roughly 2.5 billion active users.
Youtube includes easy and fast advertising options that will increase your sales and brand awareness at the same time.
TrueView in-stream ads are ads that play automatically before starting videos on Youtube while watching the video or after the video ends. Users have to watch the ad for 5 seconds and can skip the ad after a 5-second duration. Since most Youtube users skip the video after 5 seconds, it is very important to prepare an effective advertisement within the very first frames.
Explore More: What is Youtube SEO?
Bumper ads are only displayed at the end of Youtube videos for 6 seconds and are especially preferred by ad content with a call to action requirement.
Un-skippable Youtube Ads can last a maximum of 20 seconds. However, like TrueView ads, many users don't watch the ad even though they can't skip it. For this reason, it is important to prepare impactful and consumable advertisement content to increase the advertisement's effectiveness.
When you use Twitter correctly, you can empower your communication with your audience. It is because Twitter is a very suitable social media platform for both advertising strategies and communicating more directly with your target audience. Thanks to the hashtags you will create, you can reach users, inform your target audience, and communicate with them instantly. Besides hashtags, you can influence people by sharing creative texts and images.
The tweet you want to advertise is displayed to your target audience thanks to the Twitter promotion feature. After choosing five different interests/keywords and your target region/ city/ province, Twitter will do the rest independently. In this way, you gain new followers to your brand account from the specific region and groups of people you intended in the first place.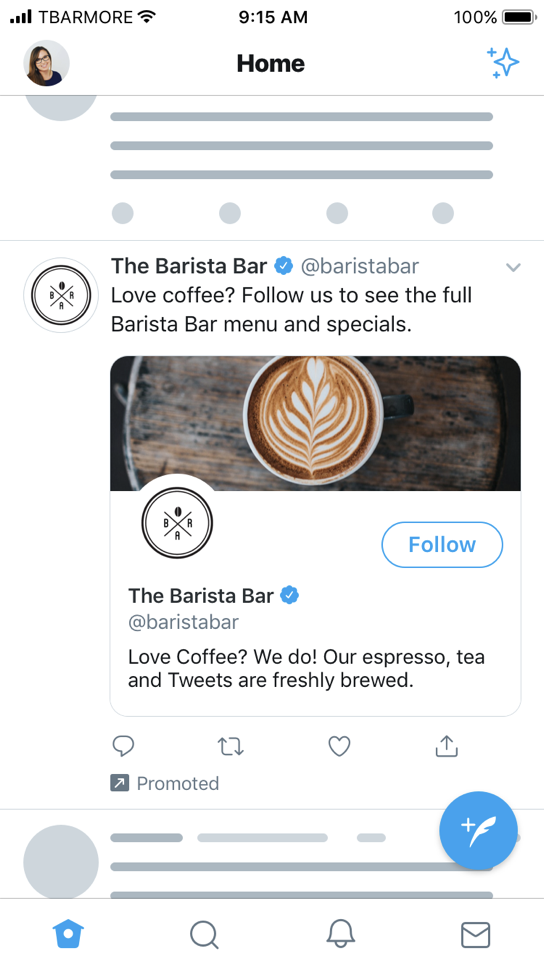 As Screpy experts, if we tell you how to start a Twitter ad campaign, the first aspect you need to decide is to choose the appropriate target audience. Then you can adjust your organic tweets and create new tweets that will fall on the home page as an advertisement, which informs your products and services to people.
We have discussed some options that will provide you with a fast and easy social media advertising marketing strategy. Now, as Screpy experts, we will answer frequently asked questions about social media advertising.
Test Your Website Issues
You can quickly analyze your site
As a type of advertising, social media advertising is a marketing technique preferred by companies that want to make their brands known on the internet. Social media advertising is more preferred as it is more cost effective than other advertising strategies. These ads are published on platforms such as Instagram, Facebook, Youtube, Linkedin and Twitter. Each platform has a different type of advertising strategy and each social media advertising strategy is determined according to the target audience, purpose, budget and location of the brand.
Brands desiring to get known and increase product sales should prefer social media advertising.