Conversion Rate Boosting Guide For E-Commerce Sites
As the pandemic has emerged from out of nowhere, e-commerce websites' value skyrocketed all of a sudden. While it had already a growing potential for business, it has never been that important before in history due to lockdowns, social distance concerns, and so forth. However, there is one factor that reveals which e-commerce sites acquire the cherry on the top of the cake during the occasion from chaos, that is conversion rate. Today, as Screpy experts, we are going to take you on an adventure into the deep worlds of conversion rate.
Conversion rate is the percentage of when your expectations from potential customers or visitors of your website are met through the desired action. The desired action can vary depending on your website. For example, a customer creating a wishlist may fulfill a desired action for your e-commerce site.
Do you want to increase your website traffic?
Try for free to boost your website traffic!
The average conversion rate for e-commerce sites is around 2 or 3% percentage. These rates are considered to be optimal for an e-commerce business to maintain. However, more conversion rate means more profit. And more profit breeds more revenue. So, boosting the conversion rate should be the target needed to be reached. We do know this. In this article, we will create a conversion rate ıncreasing guide for e-commerce sites with the information provided by Screpy expertise.
High speed on the road might be deadly, but rapidness on the internet is the ancient treasure everyone dies about. There is no disadvantage derived from the high speed you provide for your visitors. When doing so, you will guarantee a sweet as pie customer experience. Besides, your SEO ranking may get higher, thanks to the rapidness you are granting. But, how to achieve high speed? As Screpy experts, we have few ideas.
You can utilize a CDN or multi-CDNs (Content Delivery Network). Through a CDN service, your website is regularly optimized, and you can provide high speed.
Caching is another method that will improve your e-commerce website beyond all questions. When a customer accesses your website, they will be welcomed by the cached version of your site. As long as you don't change anything that impacts the latest cache, the time required for loading will be faster.
Especially gifs, JPEGs, PNGs take a lot of time to upload. So, another method you can use is reducing your data and images by compressing them.
Constantly and proactively monitor your website's speed. It is always better the problem before a visitor encounters it. If it takes more than a few seconds, you need to remedy the slowness.
Let's suppose you are running a friendly-looked-from-outside market in a neighborhood. Would you be able to greet any customer into your market where everything is messy, disordered, and non-bearable? All the visitors probably just walk out of your place and leave it once they enter; because they can not find what to buy properly due to the chaos, they come across.
Well, believe it or not, but this is more or less the same thing when you have an e-commerce website. When it becomes hard for visitors to find what they want, like crawling under a razor wire, all they desire to navigate becomes the exit button immediately. For example, the easy-to-find-what-to-buy is one of the reasons what makes Amazon the Amazon we know today.
With an operationalized navigation bar at a corner easily seen, your customers can easily find what they have been looking for as well as roaming to purchase any extra item. Besides, customizing the navigation options according to price or brand by brand will grant your visitors the easiest way of shopping.
Speaking of navigation, there is another factor that smooths the way, that is, using a simple design layout. As Screpy experts, we feel compelled to remark that there are two different reasons why internet shopping is so preferred. The first reason is the speed it provides when buying something. No one wants to see a structure as complicated as a work of art on a website where they visit to buy what they want with one click. The second reason is convenience. Everyone prefers to find easily the item they desire to purchase while accessing the different price options and different brands. Finally, they expect a smooth and fast payment method for the item.
Remember that easier access for visitors lies through simple design. Try to think about well-known e-commerce sites, such as Amazon. You realize that all of them have a colorful, stylish, but very simple and useful design and structure. For this reason, the shopping experience provided with a simple design and structure is very important for the conversion rate.
Test Your Website Issues
You can quickly analyze your site
If there are two grocery stores in the street, the price of a product in the first store will inevitably influence the price policy in the second one. Thus, you should regularly update and adjust your pricing policy on products without incurring losses or negatively affecting your profit policy. Pricing too cheap will result in losses in revenue, while pricing too high will lead to a "what a greedy company" in customers' eyes. Frequently check sites where you compete within the industry. Therefore, you can determine the most suitable price policy that will resonate with customers.
Explaining the competition in the e-commerce industry is a very deep subject that deserves its own article. However, we have to say that in order to stand out from the competition, sometimes you may need to offer your customers more convincing features than a 5% discount promotion. Providing free shipping is one of the most convenient options where you can win the hearts of your customers and save them from the hands of competitors. Do not forget that there is almost no e-commerce company that does not provide free shipping service in 2021. It is because those who don't have been eliminated one by one or are destined to be eliminated one day.
You should pay attention to using detailed and quality visual content about the products sold at least as much as other factors. During shopping, visual contents are the stimulants that attract people's attention in the first place and most. In addition, the visual perception of your products through video or images will increase the likelihood of your users to purchase. For this reason, using the highest quality videos and images of the products you sell is a very logical move to increase the conversion rate.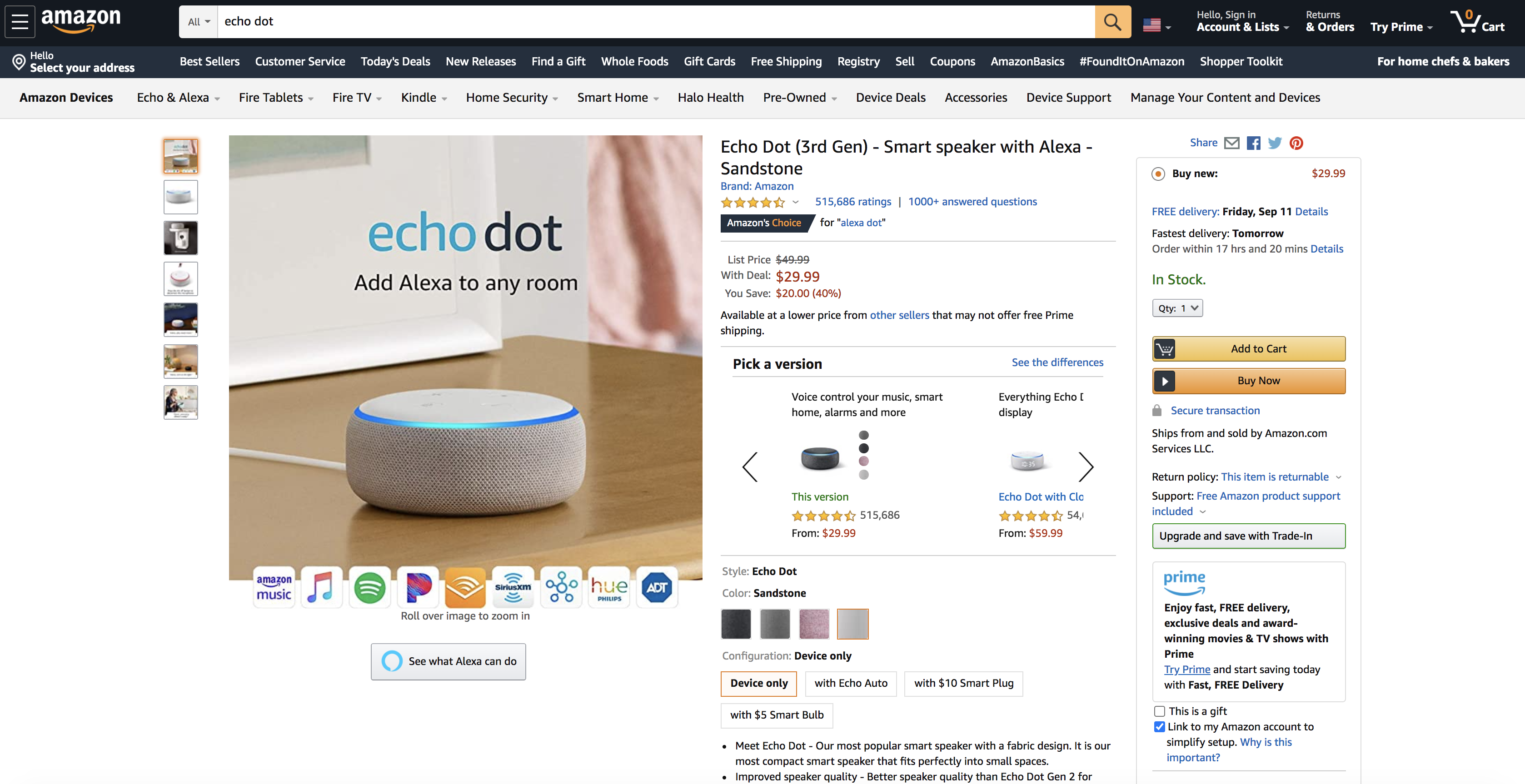 Another factor that makes internet shopping more charming and valuable is the detailed information by e-commerce websites. When visitors enter a website, they urge to see that they can receive any information about a product. So, you should give as much information as you can. Thus, your potential customers will be able to shop more comfortably while browsing your products while respecting your website.
Most importantly, informing your customers about the products you sell is a responsibility you must fulfill. You take out your potential customers from the unknown, providing information about an object they can't physically see. From your potential customer's perspective, you gain the trust of theirs, are placed into the position of a professional company that does its job properly.
Let's say you have a special shampoo for weak hair of a brand for sale. You should add a description of the shampoo you are selling and indicate which type of hair is most suitable. In addition to these, a small explanation stating the frequency of use and how it should be applied would be very helpful. These may not mean much to you as a seller. However, as Screpy experts, we can say that it is very important to empathize with customers in e-commerce.
There is another – perhaps more important – factor as well as providing detailed product information to your customers, and that is clearly and easily accessible ways of contacting you. It's very reassuring to know for a customer that they can get in contact with you, especially if there's a problem or if customers have any questions they need to ask (Pro tip: Believe us, these kinds of things happen all the time. Though you are 100% sure there is nothing to be asked.) Providing contact information is always important to your loyal customers and potential customers who are unfamiliar with you. Knowing that they can reach you increases their percentage of purchases while your potential customers become regular customers. Do you want to gain trust? Then making an email and phone number available for customer service is the most concrete step you can take.
Remember that being mysterious can be quite attractive in social relationships, but the same is not true for e-commerce businesses. The way to be a valid and respected e-commerce site is to be reliable. And credibility relies on factors such as the customer service and contact information you can provide to your customers. Thus, people who will buy your products will be aware that they can reach you and trust you regardless of a problem.
It is an act of reliability according to your customers to reach you via email and phone number. However, there is another way you can find solutions to your customers' problems by providing instant support: activating a live chatbot. When you enrich your website with a live support bot, you will not only be able to offer rapid solutions to your customers' problems but will also increase your sale rate noticeably.
The most significant advantage of a live chatbot is that it can provide instant live support to its users day and night, 24 hours a day, seven days a week! Thus, while you can get to know each other with your visitors, you can guide them to make their purchases.
Most people seek guidance before purchasing a product. They want to be informed about how useful the product is and its advantages and disadvantages. They ask their friends, peers, family to learn more about it because consumers rely on the recommendations and product descriptions. Adding a comment section including a rating option provides your customers an auction atmosphere where they can evaluate and express their ideas about what you sell. This being the case, you may be afraid of future comments. Will they be positive or negative. We should say that you don't need to be. The potential comments should not scare you. You can increase the quality of your site by withdrawing your products filled with low likes and negative comments from the sale while continuing to display your products with positive comments and high likes.
Almost all consumers ask before purchasing a product, "If there is a problem, can I return it?" they ask themselves. It is because the biggest disadvantage of buying online is that the products cannot be seen live, and this is often very worrying for customers. They want to know everything about a product's return policy so that they can take action when a return is required. For this reason, stating clearly and visibly whether a product has a return option will not make your users feel as if they were deceived. Specify if a product has no returns. If it has, set it up to make the return process the least painful and easy for your customers.
As every e-commerce site owner, you want people to register on your site and shop more. You may even think that they will be able to shop more from you when they register. However, as Screpy experts, we have something to warn you about. Requiring a subscription to a site just to buy something can be very annoying for some customers, which can result in a lower conversion rate. There may be many different reasons, but people may want to shop without registering or providing information about themselves. The 5 minutes they will spend while registering to buy a product they like may cause them to give up on buying the product. It really doesn't matter what the reason is. Let people shop and pay while browsing your site as guests.
What do people like? Spending money. So what do consumers like more than spending money while spending money? Discounts and promotions. Special offers such as weekly/monthly/yearly/seasonal discounts or Valentine's Day Promotions specific to your website are the kind of treats that will appeal to all types of people. People's purchase of a discounted product is more of psychological behavior and often leads them to buy things they don't even need. For this reason, even 1% discounts and promotions are important factors that will increase your conversion rate over time.
Reminding people of abandoned carts is quite appropriate and another great method to increase the conversion rate. Even though people add the products they bought to the carts, they may forget that the products may have remained there. For this reason, an email to remind people about a forgotten or abandoned purchase may end with completing the sale at the end of the day. You, on the other hand, enjoy an increase in conversion rate.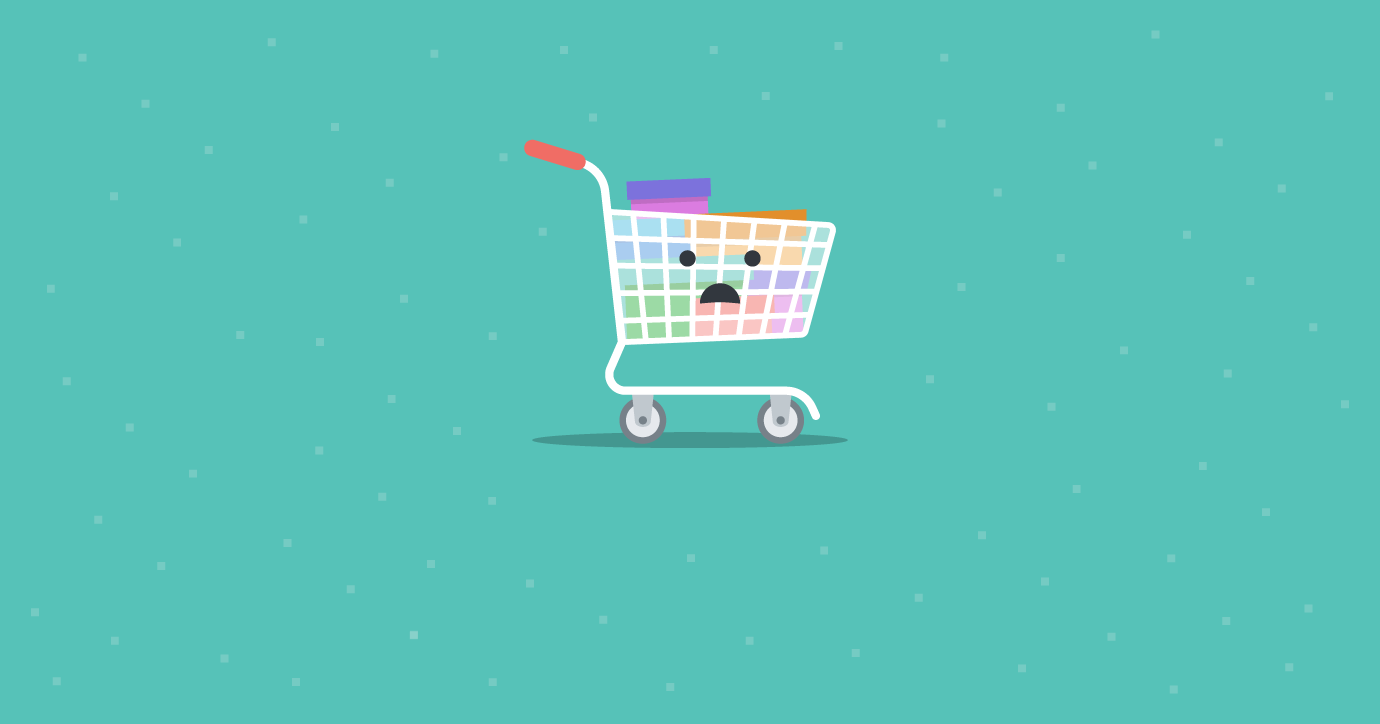 Today, a significant part of the source of shopping in the online environment originates from social media. Being visible on social media means that you can both reach more people and increase the traffic required for your website. You can also showcase your products to spot-on potential customers through social media ads.
Conversion rate boosting methods seem exciting, don't they? Now let's answer the frequently asked questions about conversion rate.
Test Your Website Issues
You can quickly analyze your site
Methods increasing your conversion rate will inevitably skyrocket your sales and -as a result- revenue as well as reputation. The methods generally focus on improving your website quality overall so that the visitors may take the desired action. The improvements especially concentrate on the deficient or missing parts of your e-commerce website. For example, suppose the pixel quality of the images displayed by your website is low. In that case, you should consider replacing them with better ones. Or, if your website's headlines are not as impulsive as turning a visitor into a customer, you should rewrite them. Remember, the aim of boosting the conversion rate is turning potential customers into your customers.
The conversion rate boosting guide for e-commerce sites should be known by every person running an e-commerce business. See more: Page Speed and Conversion Rate
Test Your Website Issues
You can quickly analyze your site
You May Also Like